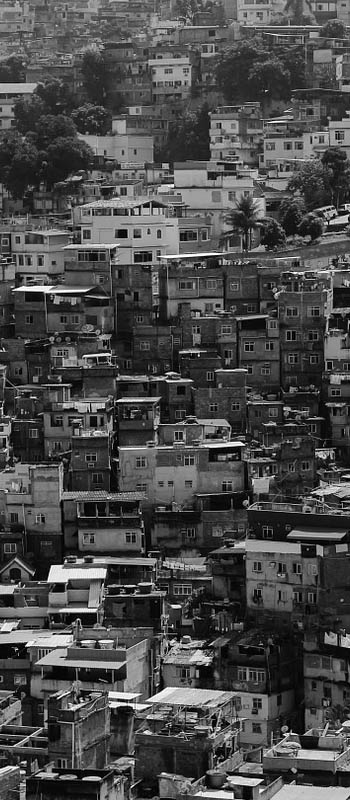 Artisans
Ephemeral Brazil is a charity promoting education and enterprise within some of Brazils' poorest communities. Opportunities for trading, alongside training are being created. The focus is on style, with eco-friendly fashion accessories made from recycled materials.
Under our banner each atelier, studio, co-operative or individual is promoted as an Ephemeral Brazil designer.
Marrying newly learnt skills with traditional crafts and recycled materials such as newspaper, papier-mâché, used coffee filters, plastic bottles, fabric remnants, aluminium cans and their ring pulls, handbags and accessories are brought to life.
By forging partnerships across the fashion industry we will create an international market place for our designers, securing long term sustainable employment within these communities.
---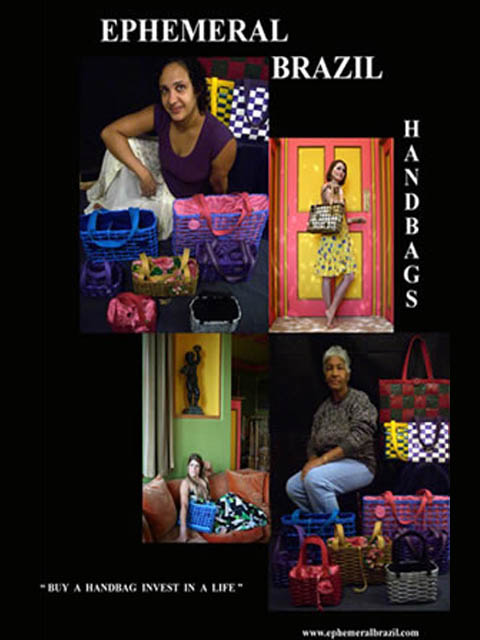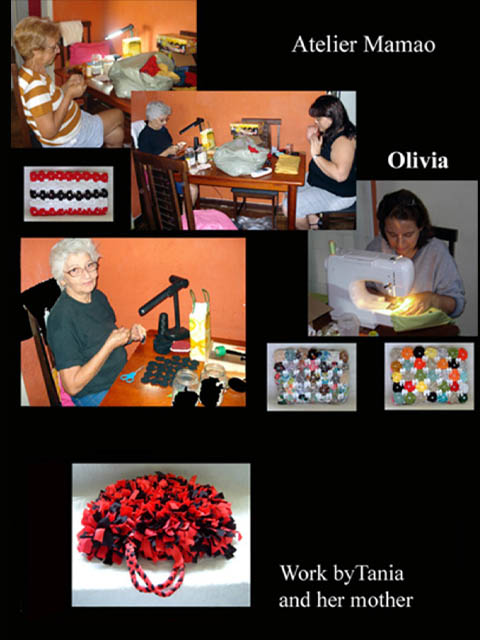 Atelier Mamaô, another mother and daughter team working with fabric remnants.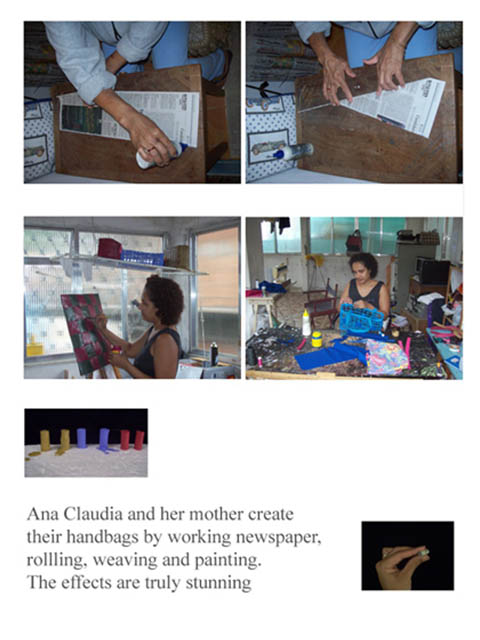 Ana Claudia and her mother working on their designs.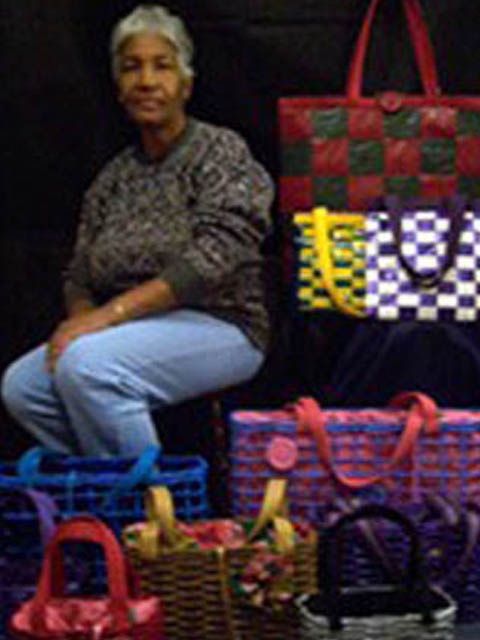 Ana Claudias mother with their collection of handbags
---
Ana Claudia
Ana Claudia lived and worked in Morro do Cantagalo, a community of 14,000 souls, perched on a rock. She had become an expert in the art of creating handbags by rolling, weaving and painting newspaper. Besides being beautiful, they were amazingly strong.
Sadly Ana Claudia died of pneumonia. She brought great expertise to our work had natural talent, and was a warm-hearted team leader.
She is greatly missed.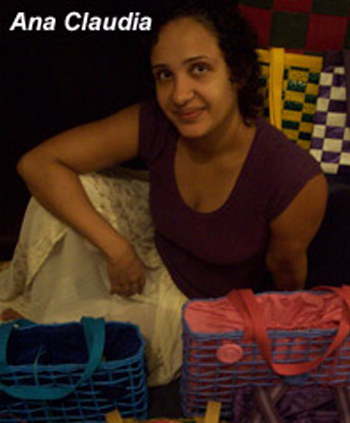 ---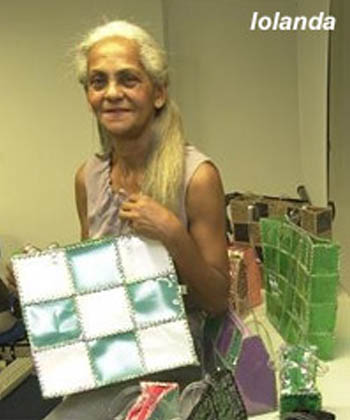 Iolanda
Iolanda was, and still works as, a rubbish collector. Now she and 11 other women have formed a co-operative in São Gonçalo, called Lixoio.
In her designs Iolanda uses pieces of aluminium cans and various other scrap materials, as well as the recontainers of plastic bottles to make decorative motifs and even landscapes, which are crocheted together to make her handbags. Each bag is unique.
---
Other Artisans
Artisans working with our project from other communities who were not from Morro do Cantagalo or São Gonçalo were Olivia, Sandra, Angelica, Marilene and sisters Nice and Luiza.